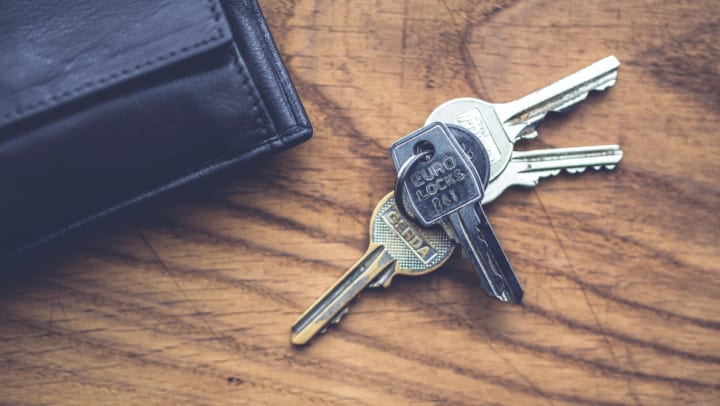 What to do if You Lose the Keys to Your Storage Unit
Have you lost the keys to your storage unit? Perhaps you left them on your office table, the roof of your car, at a restaurant table or maybe, they just vanished? Don't worry; we've all been there. It happens to all of us.
(1)    Whether your keys are really lost, or you couldn't remember where you placed them, it can be stressful knowing that you have important documents or other precious items in your storage unit. The first thing that would probably come to mind is how to possibly open your lock without a key. Don't worry; we can help you. Thankfully, we always give out two keys for our tenants, just in case something like this happens. If you lost both keys, however, try not to panic and follow the steps below.
(2)    The next step is to hire a licensed locksmith for key removal. Our associate can recommend a professional locksmith to cut the lock. People who aren't licensed are not supposed to remove locks. You may contact your local A-1 Self Storage, and one of our experts will be happy to assist. We can recommend a licensed and reliable locksmith along with his phone number so you can get in touch with him.
(3)    You may also call a professional locksmith on your own, but you need to stop by the office. Regardless of how a professional locksmith was called, the office needs to know because they needed to be escorted to the unit for safety and security. A form will need to be signed at the front desk to memorialize the situation. Keep in mind that you will need to be at your storage unit during the scheduled appointment. We require the tenant's presence whenever we schedule the removal of the lock to your storage unit.
(4)    After removing and installing a new lock, ensure that you store the duplicate key separately. Keep it in a box in your car or ask a trusted friend or family member to keep the spare key for you.